Fluoro Mechanic is a leading manufacturer of wafer handling tools for the global semiconductor industry. Our products include vacuum wands (vacuum tweezers, vacuum pens), manual wands (wafer tweezers), vacuum pumps, tubing, etc. ESD safe products and tweezers for 12-inch (300mm) wafer handling are also available.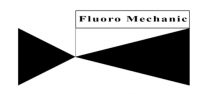 Fluoro vacuum wands designed for handling of wafers 4″ to 12″ in diameter, jewelry and small die material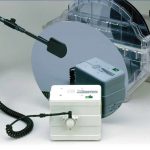 Fluoro's manual wands (tweezers) allow manual handling of a wafer without excessive contact. The unique design is patented to ensure  there is no scratching when wafers are handled. The area that contacts wafer surfaces is optically polished to reduce surface particle counts. They are a great handling tool for research and production of Semiconductor wafers
Utilizing leverage, stable pinching force is sustained with less power.
Release from labor to keep holding unlike manual wand.
2-point contact of pinching face minimizes contamination to wafer.
2-point contact minimizes contamination to wafer.
Eliminates potential  damage to wafer unlike conventional metal tweezers.
Proprietary wafer stopper minimizes contact to wafer.
Developed the method to securely bond SUS304 to Vespel.  Thus, made pinching part thinner to prevent contact the adjoining wafer.
Stable performance even under high temperature (288℃). And effective to prevent particle generation.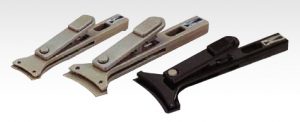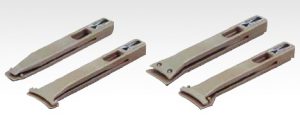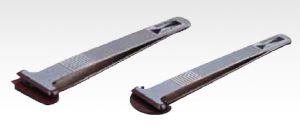 Vacuum wands are ideal for semiconductor wafer handling from 4″ to 12″ range. They handle delicate and fragile wafers, part-wafers or dies gently and precisely. The wands are available in ESD safe plastic or Teflon. We have a wide variety a tips and filters for different uses and applications.
C Series wands are the safest means of wafer handling, and are manufactured in ESD safe materials including PEEK tips. The tips are optimally sized for each wafer diameter, and their design ensures that contact is both minimal and secure. 
F series wand bodies are manufactured in Teflon and are the cleanest means of wafer handling. Tips are available in PCTFE, PEEK, Vespel and stainless steel. The tips are optimally sized for each wafer diameter, ensuring that contact is both minimal and secure. 
Die handling wands are ideal for die and small semiconductor wafer handling. They handle a delicate and fragile wafer, part-wafer or die gently and precisely. A wide variety of tips are available for handling materials of any size.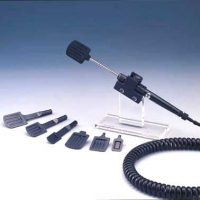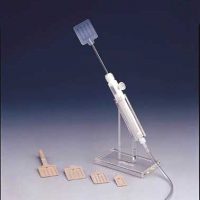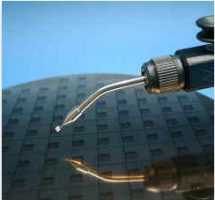 Fluoro vacuum handling wands come with an array of accessories for making it easier to handle tools. Wand stands assist with keeping the wand safe and in a convenient place, ready for use.